Evangelical Missiological Society Dissertation Series Of Unfortunate
Every academic discipline has its own journals.  Scholars read the journals of their discipline, assign articles from them to students, and contribute to them through research and writing.  Part of socialization to any discipline is developing a familiarity with the journals of one's discipline, acquiring a commitment to their success, and learning to recognize which are the most influential.
Academic journal articles normally go through a peer review process, where manuscripts are submitted and evaluated by other scholars prior to acceptance. The higher the proportion of articles rejected by a journal, the more selective it is presumed to be. Top journals have lower acceptance rates.  But a more common way of rating journals is by impact, where the rating is based on how frequently the average article in a given journal is subsequently cited by other scholars.
Unfortunately, neither the acceptance rates nor the citation index information would appear to be available for missiology journals.
An alternative way of evaluating missiology journals, it seemed to me, would be to survey missiologists about which missiology journals they actually read the most.
In June of 2010, I asked 810 missiologists, members of the American Society of Missiology and of the Evangelical Missiological Society, to respond to an on-line survey. Seventy-five percent responded (610). Among other things they were asked to report on the frequency with which they read a variety of missiology journals. The frequency was measured on a 5-point likert scale ranging from "Never" (scored as 0) to  "Every Issue" (scored as 4).  Since the ASM and EMS have divergent, although overlapping memberships, the following rating shows the average reading frequency score for EMS members, ASM members, and ALL missiologists combined.
Frequency With Which Missiologists Read the Following Journals
Since three journals are read significantly more often by missiologists,  perhaps each should be considered as candidate for the top missiology journal.
The Evangelical Missions Quarterly is read more frequently by members of the Evangelical Missiological Society (N=329) than any other.  And, had we surveyed practicing missionaries, it is quite likely that EMQ would be number one on this list. Insofar as missiology is defined by its service to those who are doing mission, then clearly EMQ is at the very top!! But insofar as we consider missiology an academic discipline, forging the establishment of new knowledge through research and peer-reviewed processes, then EMQ falls lower on the scale.  By comparison with other contenders for this top position, EMQ has minimal social presence in the world of scholarship, as measured by its small presence in academic libraries.  According to Worldcat, Missiology and IBMR are present in roughly 15 times the number of academic libraries as those which have EMQ.  Insofar as we consider missiology an academic discipline, EMQ cannot be rated the top.  In any case, when including the reading results from all missiologists, EMQ comes in third.
This leaves our two main contenders:
Missiology: An International Review is read more frequently by members of the American Society of Missiology (N=350) than any other, which makes sense because it is the official journal of the ASM.
International Bulletin of Missionary Research (IBMR) is read more frequently by all missiologists combined (N=610), and at a statistically significant higher level.
Other Factors to Consider:
Missiologyand IBMRare present in roughly 500 academic libraries worldwide.  Both are accessible in full-text form through ATLA — which most academic libraries have. By contrast EMQ is indexed but not available as full text in ATLA. Missiology allows longer academic articles than do eitherIBMR or EMQ. Furthermore, the processes it employs for article submission and review by other scholars better conforms to academic ideals of "peer reviewed" assessment than the processes employed by EMQor IBMR — which sometimes rely on a single editor-scholar to render a judgment.  IBMRincludes more historical treatments and statistical summaries than Missiology. Missiology has more cultural and theological articles. Both IBMRand Missiology have high reputations for excellent scholarship.
As measured by length of article and by conformity to best practices in peer review, Missiologyedges out IBMR. As measured by missiological readership, IBMRslightly outperforms Missiology. As measured by total subscriptions, IBMR significantly outperforms both EMQ and Missiology.
After taking into account various factors, this judge, at least, calls the winner, by a nose, The International Bulletin of Missionary Research!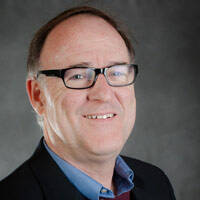 Robert Priest
is the G. W. Aldeen Professor of International Studies and Professor of Mission and Anthropology at TEDS. His research interests include ethnicity, short-term missions, witchcraft, preaching and culture, money and missions, and religious conversion.
All posts by Robert Priest | follow on
Discovering the Mission of God: Best Missional Practices for the 21st Century
Mike Barnett, ed., and Robin Martin, associate ed. (IVP, 2012)
What is God's mission in the world?
For anyone passionate about discovering God's heart for the nations, Discovering the Mission of God will reveal his plans for you. Written by 21st-century field workers, scholars and church leaders, this book weaves together the basic components of God's global mission and challenges readers to identify where they fit in the mission of God. Discovering the Mission of God explores the mission of God as presented in the Bible, expressed throughout church history and in cutting-edge best practices being used around the world today. Drawing from a new generation of scholar-practitioners, this comprehensive reader provides global perspective, recent missiological research, case studies, recommended further readings and relevant discussion questions at the end of each chapter. Contributors include Bryan E. Beyer, Karen O'Dell Bullock, R. Bruce Carlton, Gary R. Corwin, Don Dent, Robert Edwards, Nathan Evans, David Garrison, Al Gilbert, Kevin Greeson, Jim Haney, Scott Holste, R. Alton James, Patrick Lai, William J. Larkin, Christopher R. Little, Alex Luc, Stan May, Clyde Meador, Scott Moreau, Kurt Nelson, Howard Norrish, Meg Page, John Piper, Robert L. Plummer, Jerry Rankin, Nik Ripken, Tom Steffen, Ed Stetzer, John Mark Terry, LaNette W. Thompson, Greg Turner, Preben Vang, Joel. F. Williams, Christopher J. H. Wright, and William R. Yount. Discovering the Mission of God is an indispensable resource for anyone wanting a better picture of what God is doing in the world and how to find one's place in God's global plan.
More
Order Now!